In the privacy of your own family web site, only authorised members or guests can post and read the messages. There is unlimited space for your Message Board.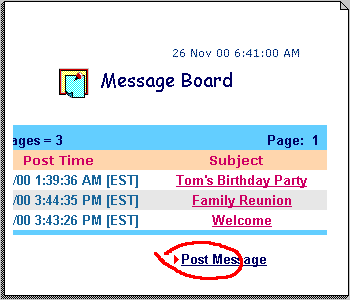 When you post a message, you have an option to send out email copies to the designated members as well. You can also decide when it expires and who can read it.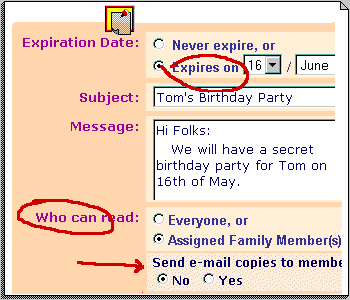 The Message can be plain text or in HTML format.